Beetlebot Robot Kit
Beep-bop-bop! Learn electronics with this moving, buzzing, blinking and squeaking robot!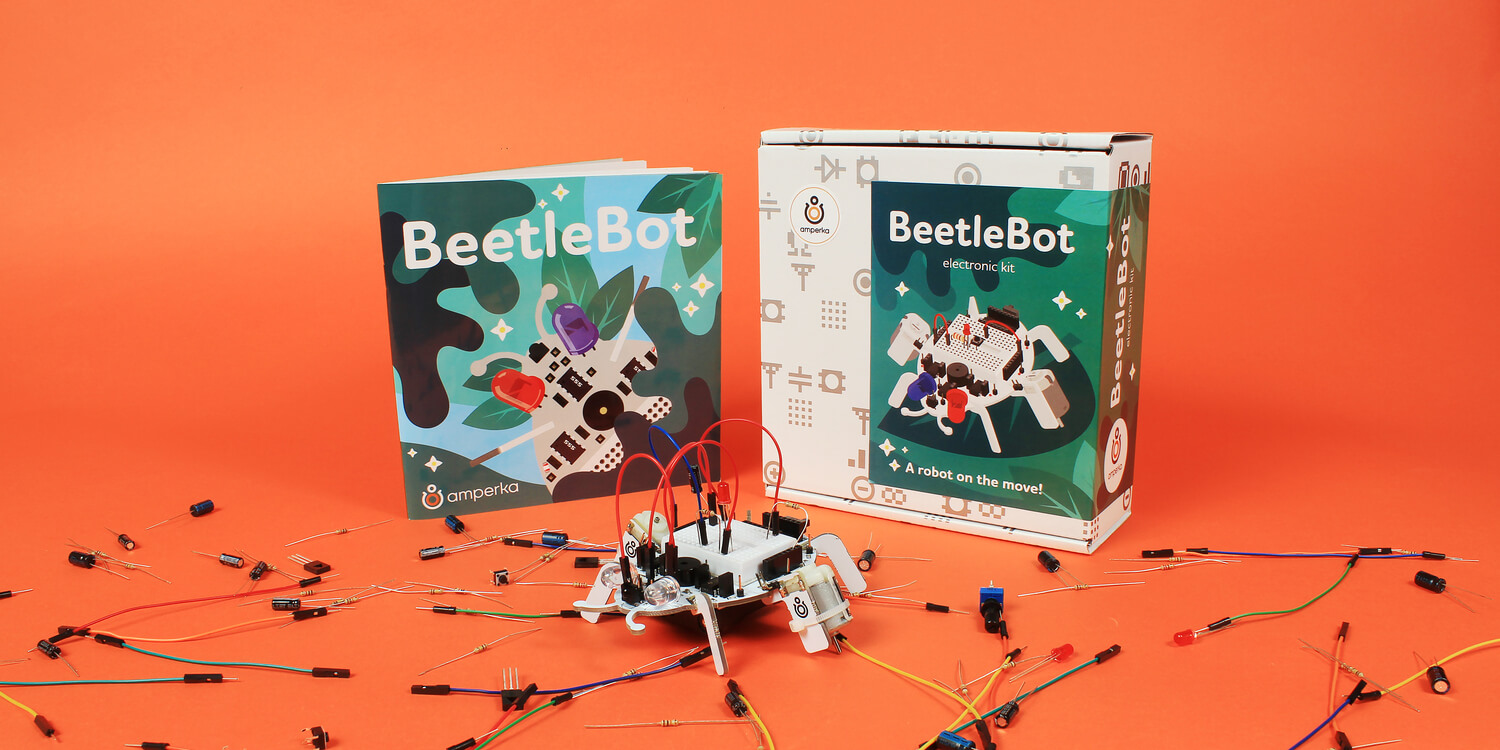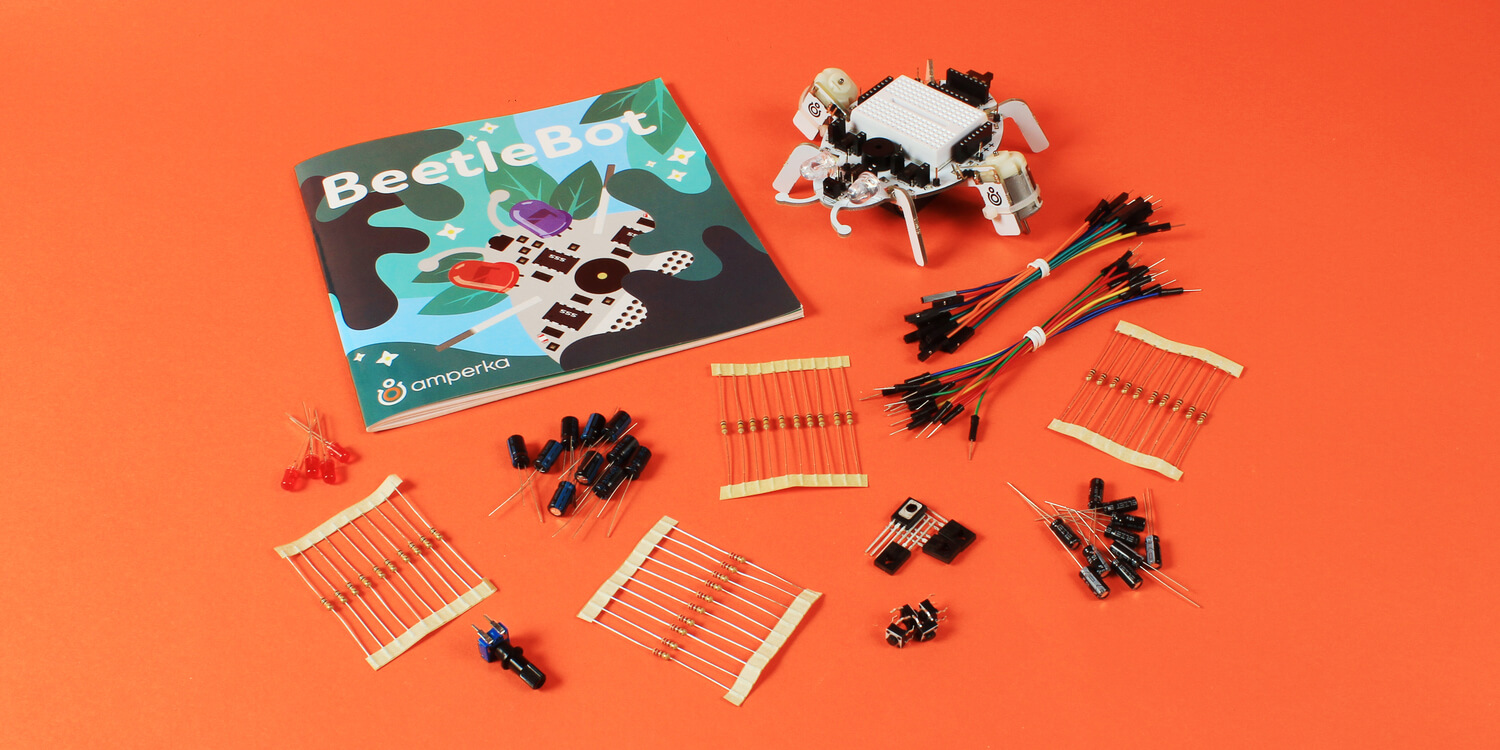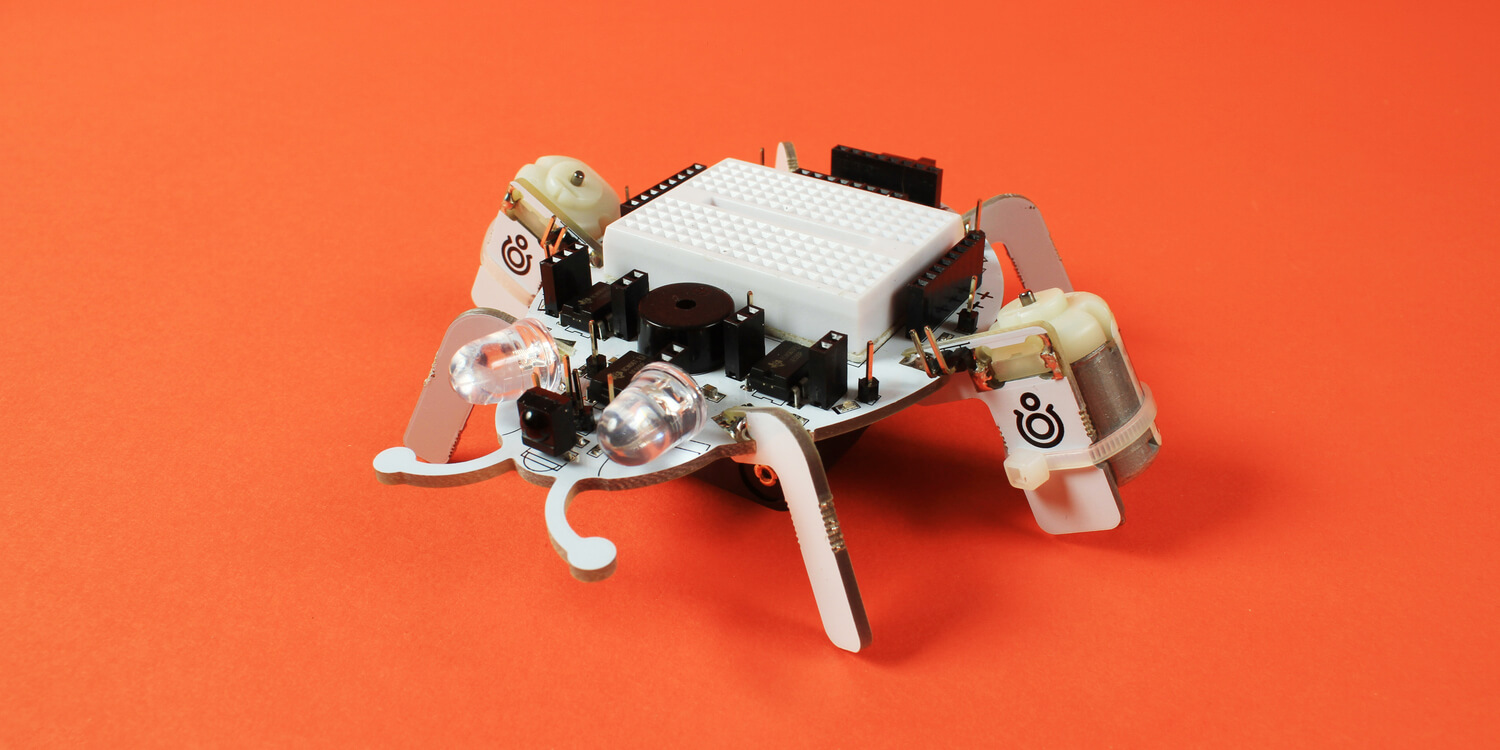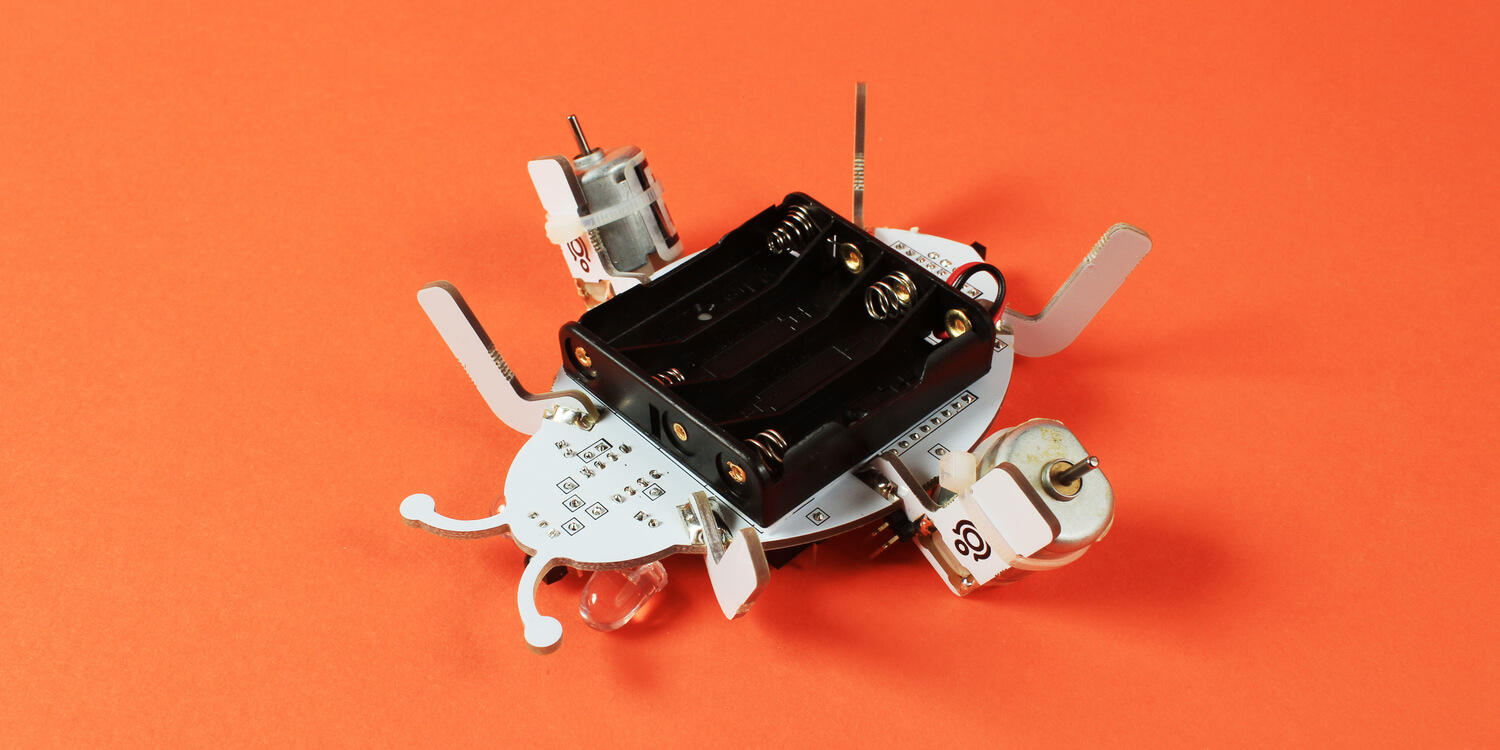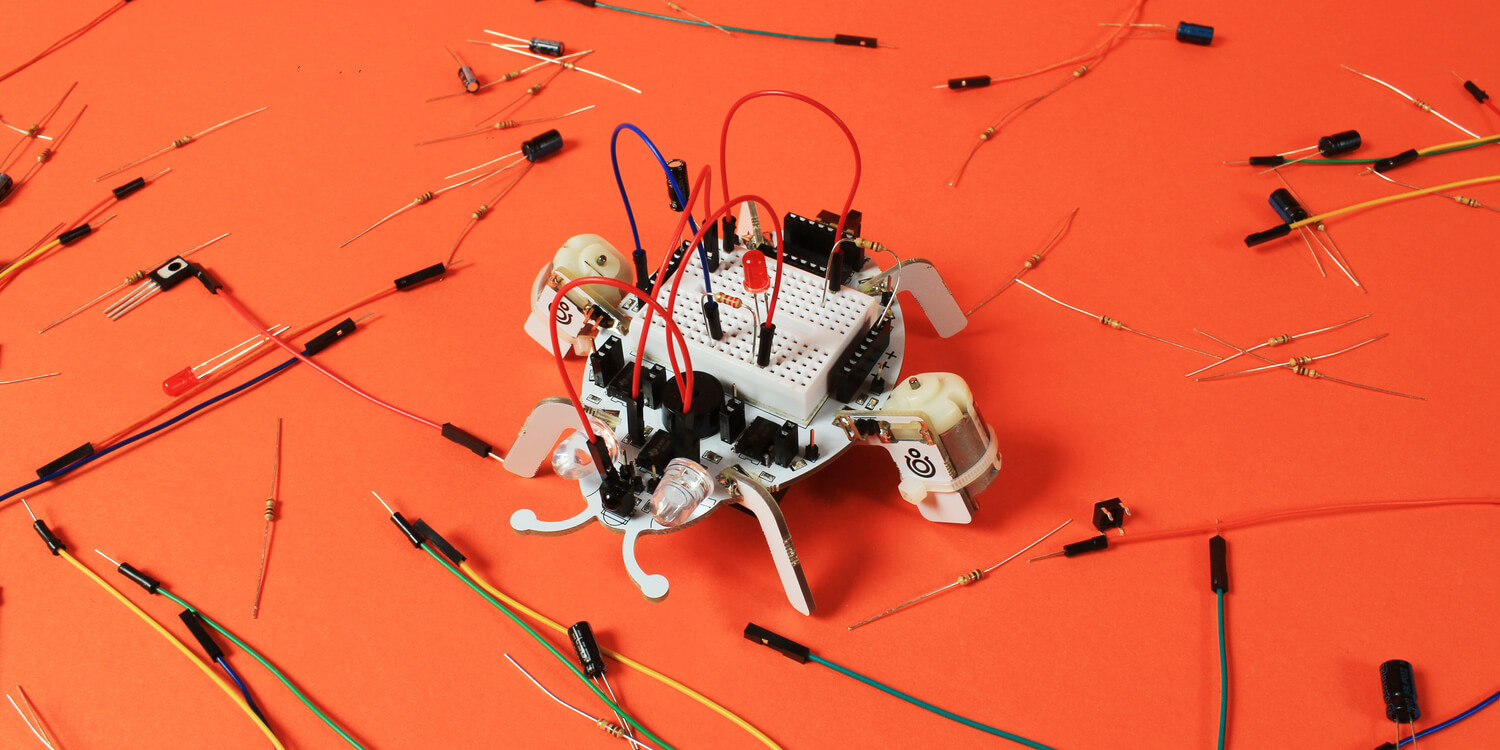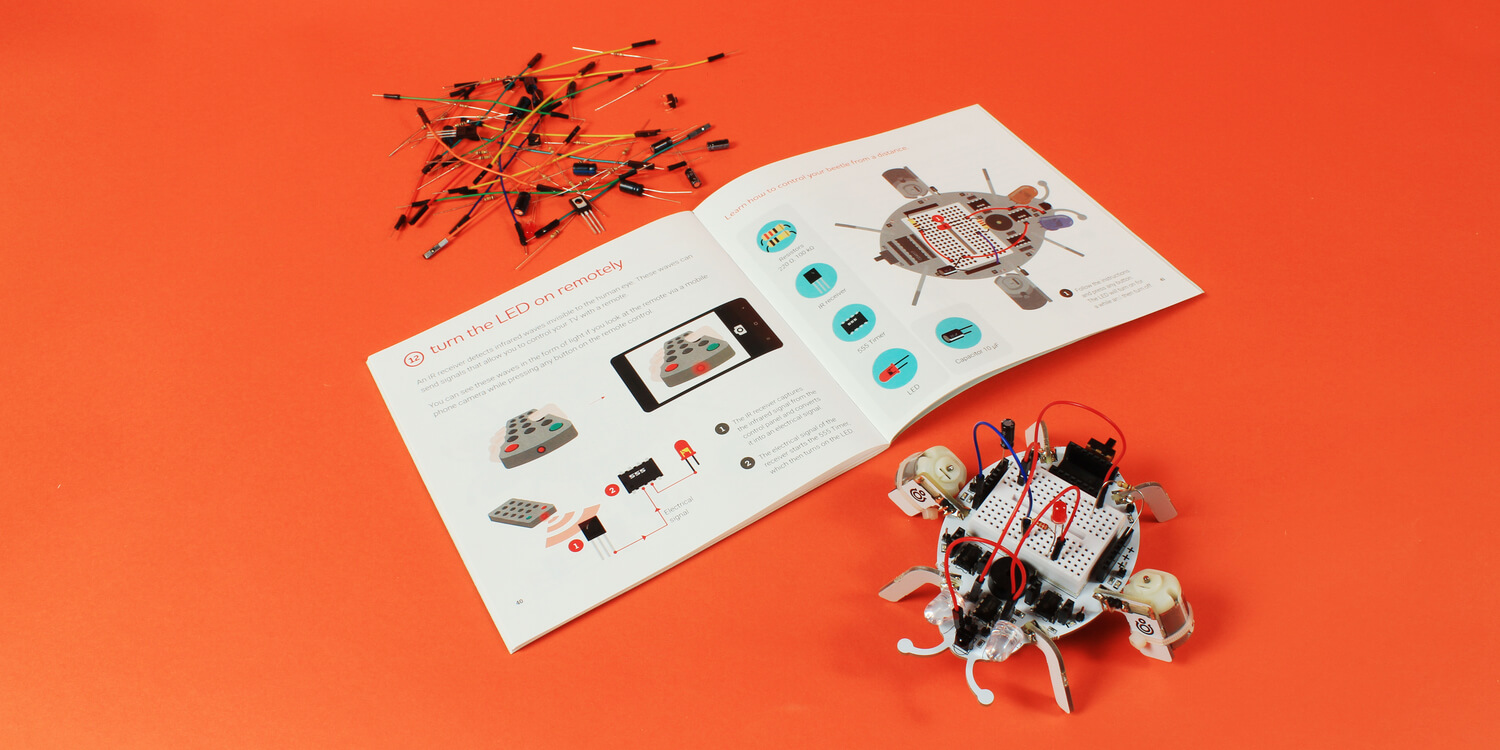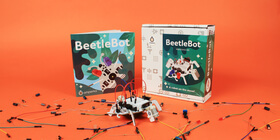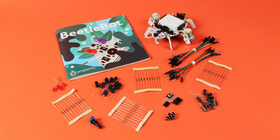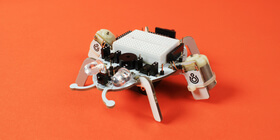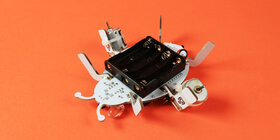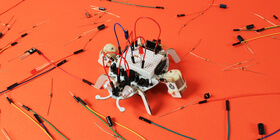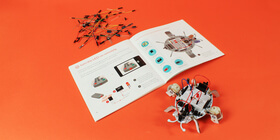 15% Off
Subscribe to our newsletter and get a 15% discount coupon on Amazon for our products
Beetlebot is a fun electronics kit for young engineers
Looking for something to occupy your kid? And it better be something not only entertaining but educational too, right? Beetlebot kit is a great choice, then! This cute robot comes to life with a few tweaks and then does all sorts of tricks through 14 projects. It shows how to combine basic electronic components into wholesome devices step by step with a colorful book. Even an 8 y.o. can master the Beetlebot!
No programming, no soldering. Just raw hardcore electronic components
Beetlebot has a breadboard on its back. That's the place for all the projects to be assembled — safely, without soldering. Just insert resistors, transistors, capacitors, and other components into the board, and Beetlebot will do new stunts.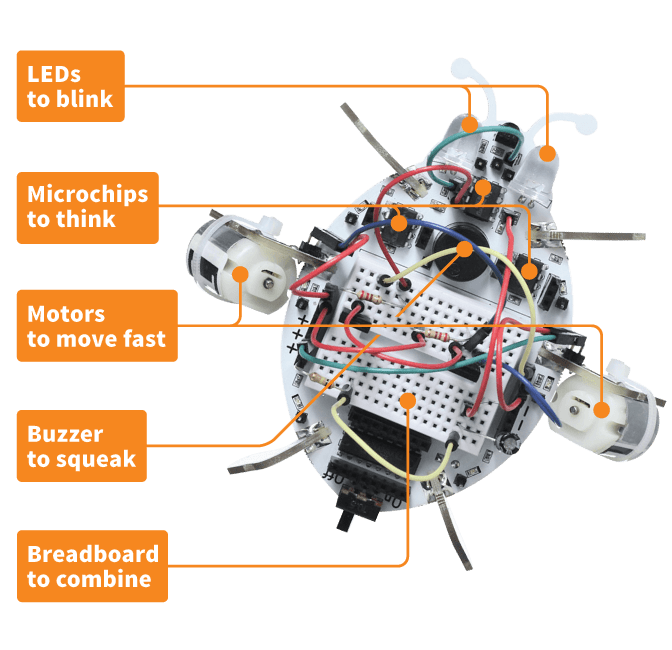 Less theory — more action!
We have combined detailed diagrams, assembly instructions, and concise descriptions of these electronic components' principles in a colorful book. We believe it has the perfect balance of education and fun.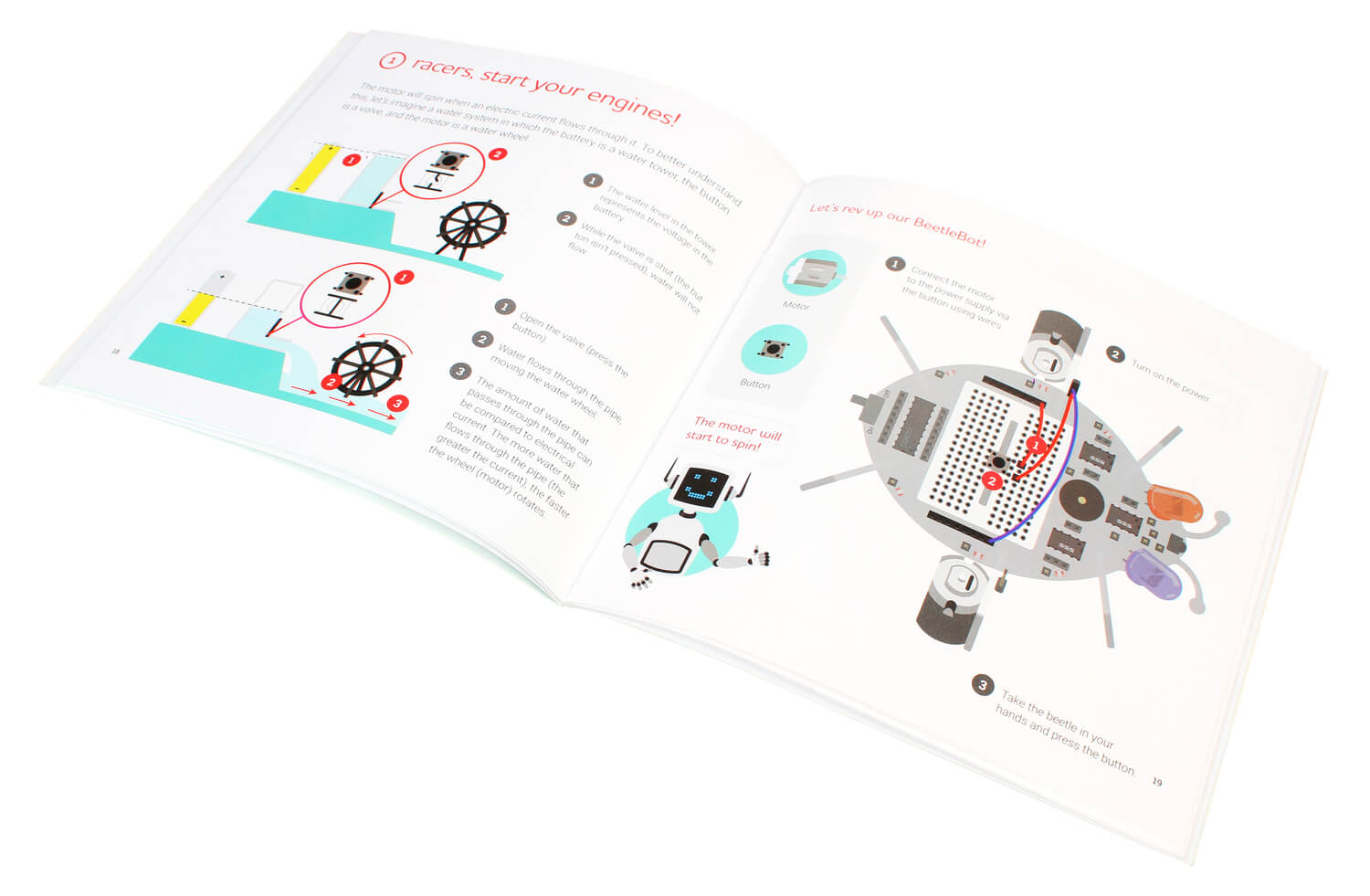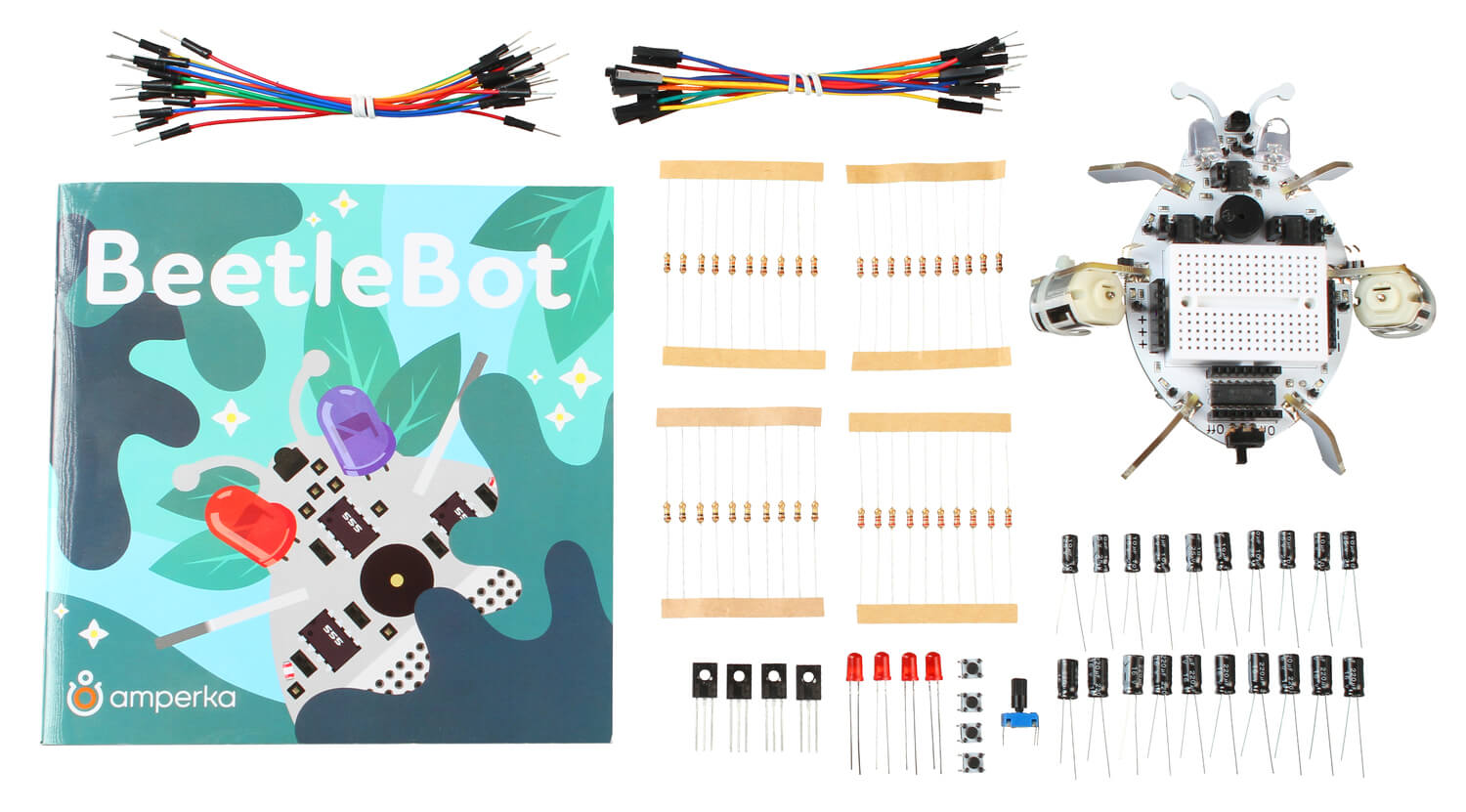 What's in the kit
Beetlebot platform ×1
Book ×1
Transistors ×4
LEDs ×4
220 μF capacitors ×4
10 μF capacitors ×4
Buttons ×4
100 kΩ resistors ×10
10 kΩ resistors ×10
1 kΩ resistors ×10
220 Ω resistors ×10
Male–female jumper wires ×15
Male–male jumper wires ×15
Don't forget 4×AA batteries to power the kit — they aren't included
Beetlebot is the first step into the world of electronics
All the blinking and buzzing may seem simple and sketchy, but this is exactly what kids need to get involved. And when the kids are excited about something, they rock. Maybe your kid will become the next Elon Musk, or maybe not. The engineer is a well-paid job, anyway.
RoHS compliant
Beetlebot's hardware does not contain lead, so it is safe for children. It also won't poison the rivers one day it would be wasted.