Colony Kit
Be the first to colonize Mars with an educational DIY kit based on an Arduino-compatible controller and visual programming.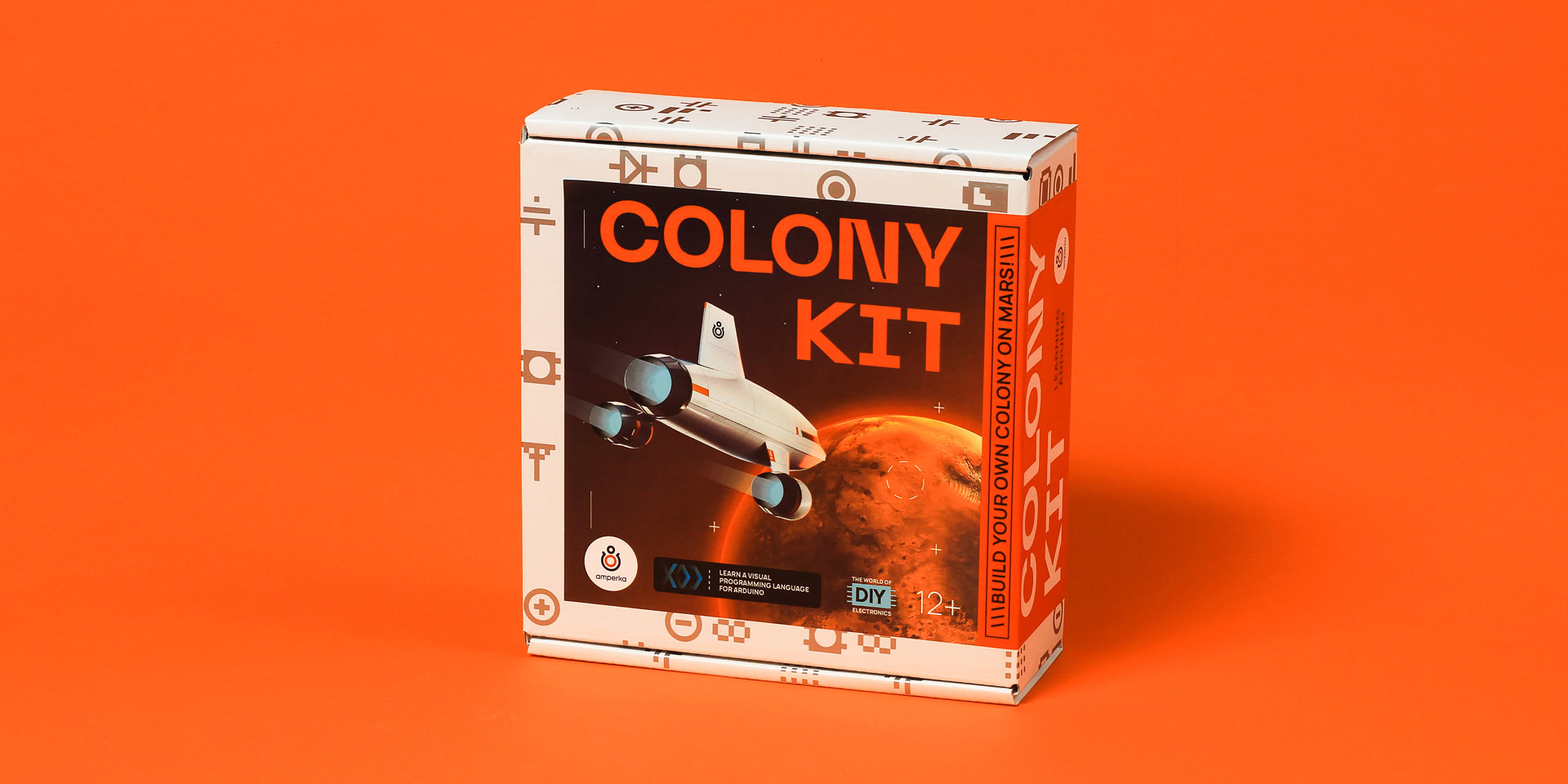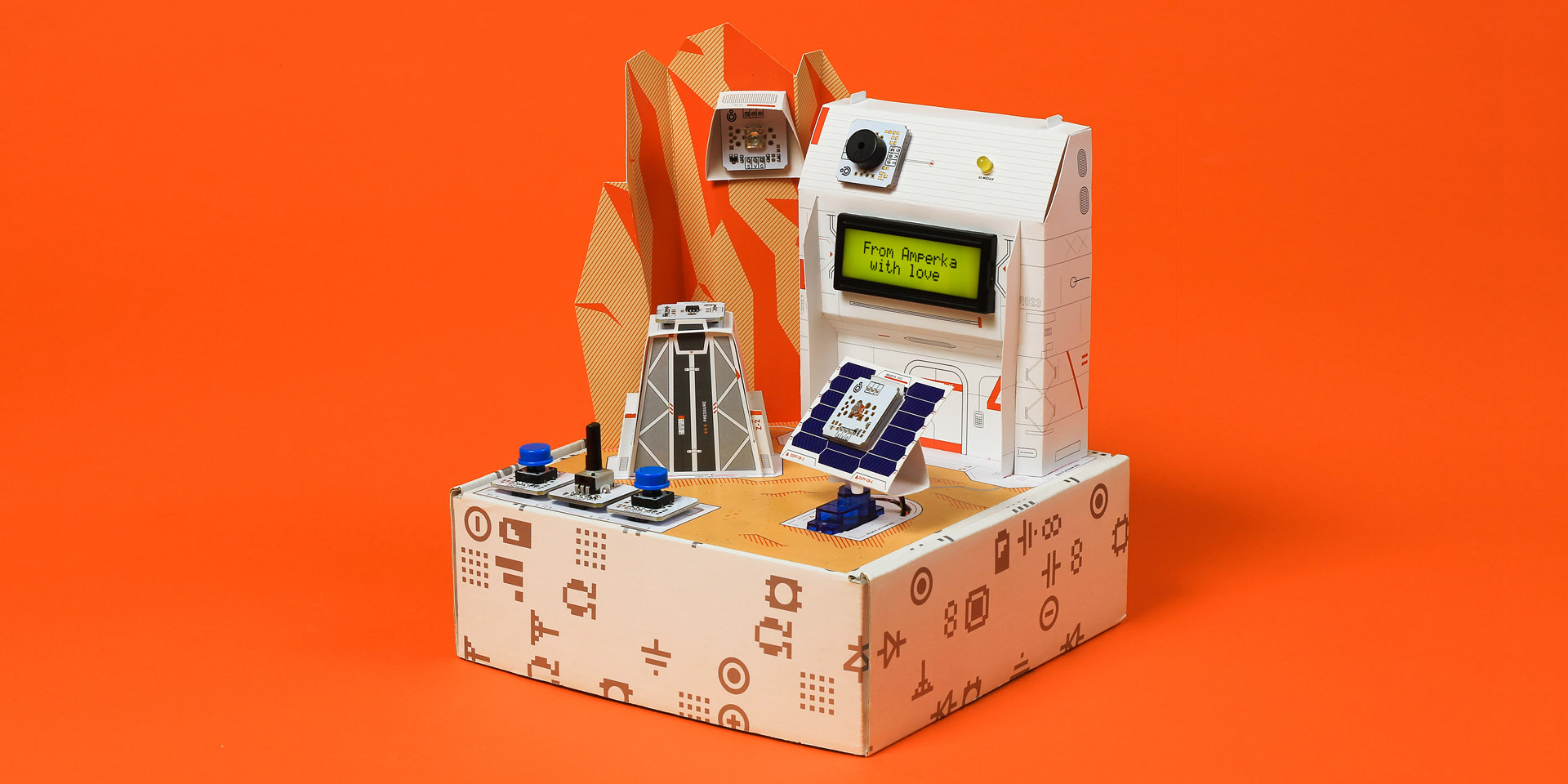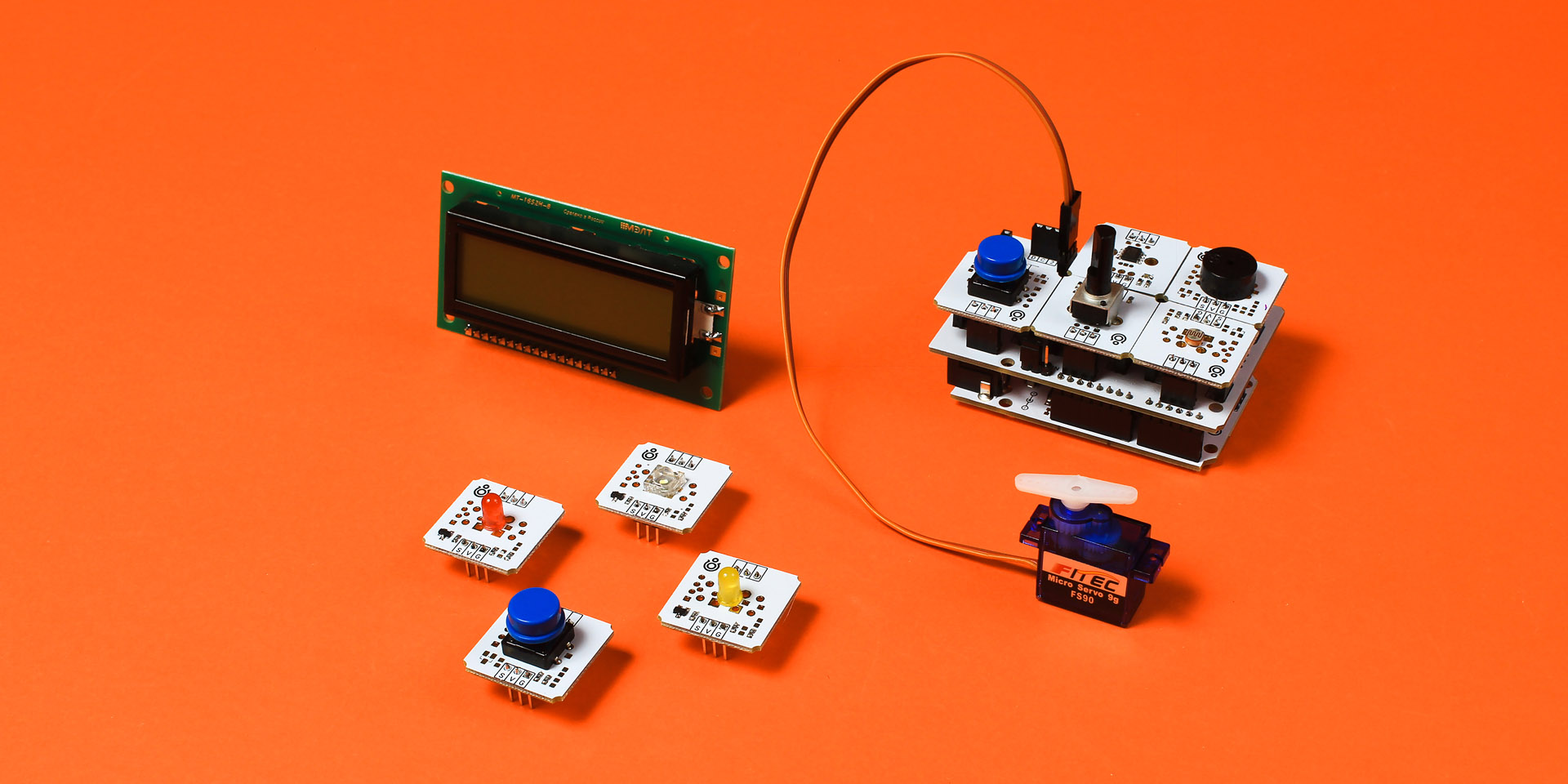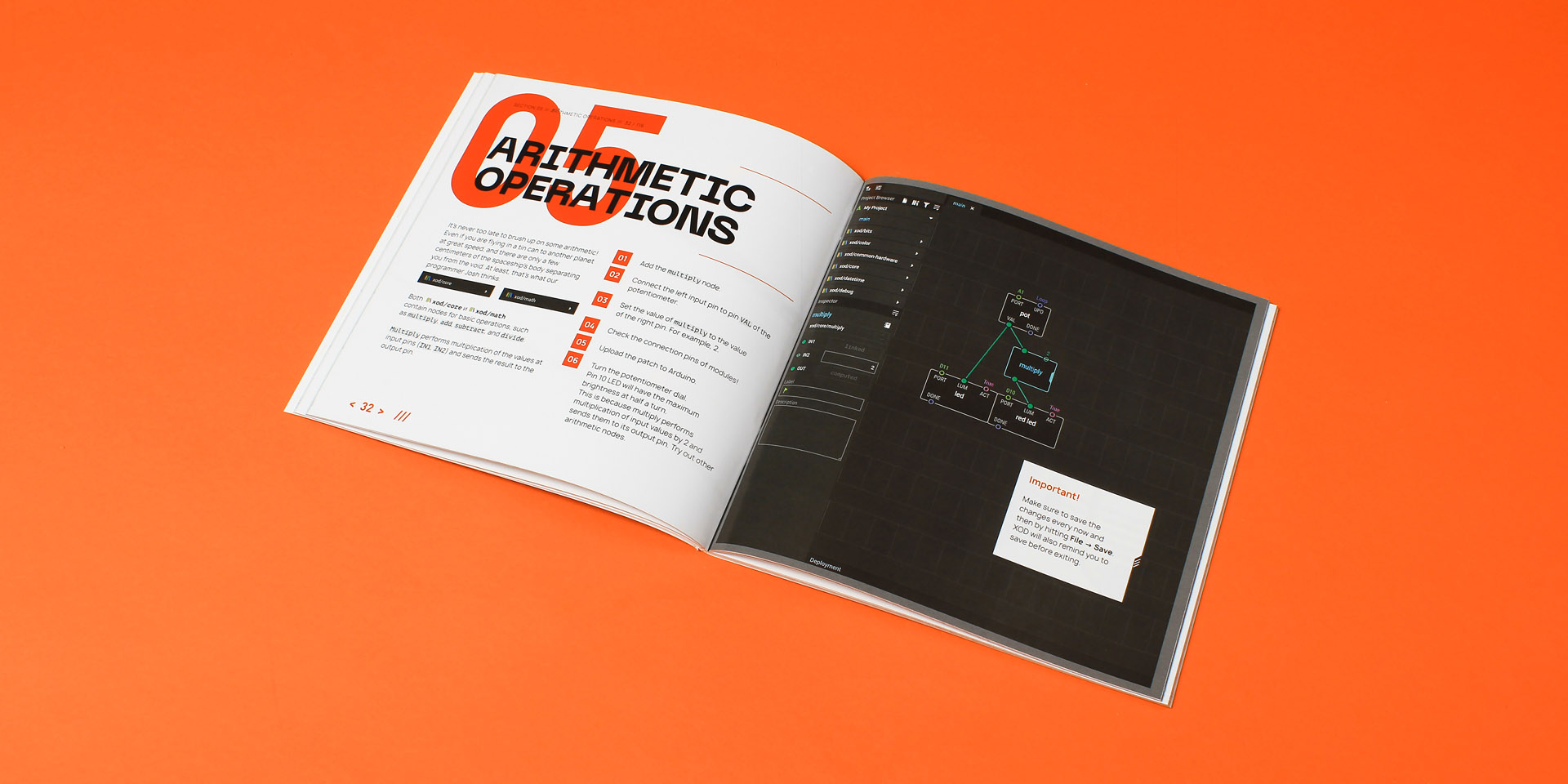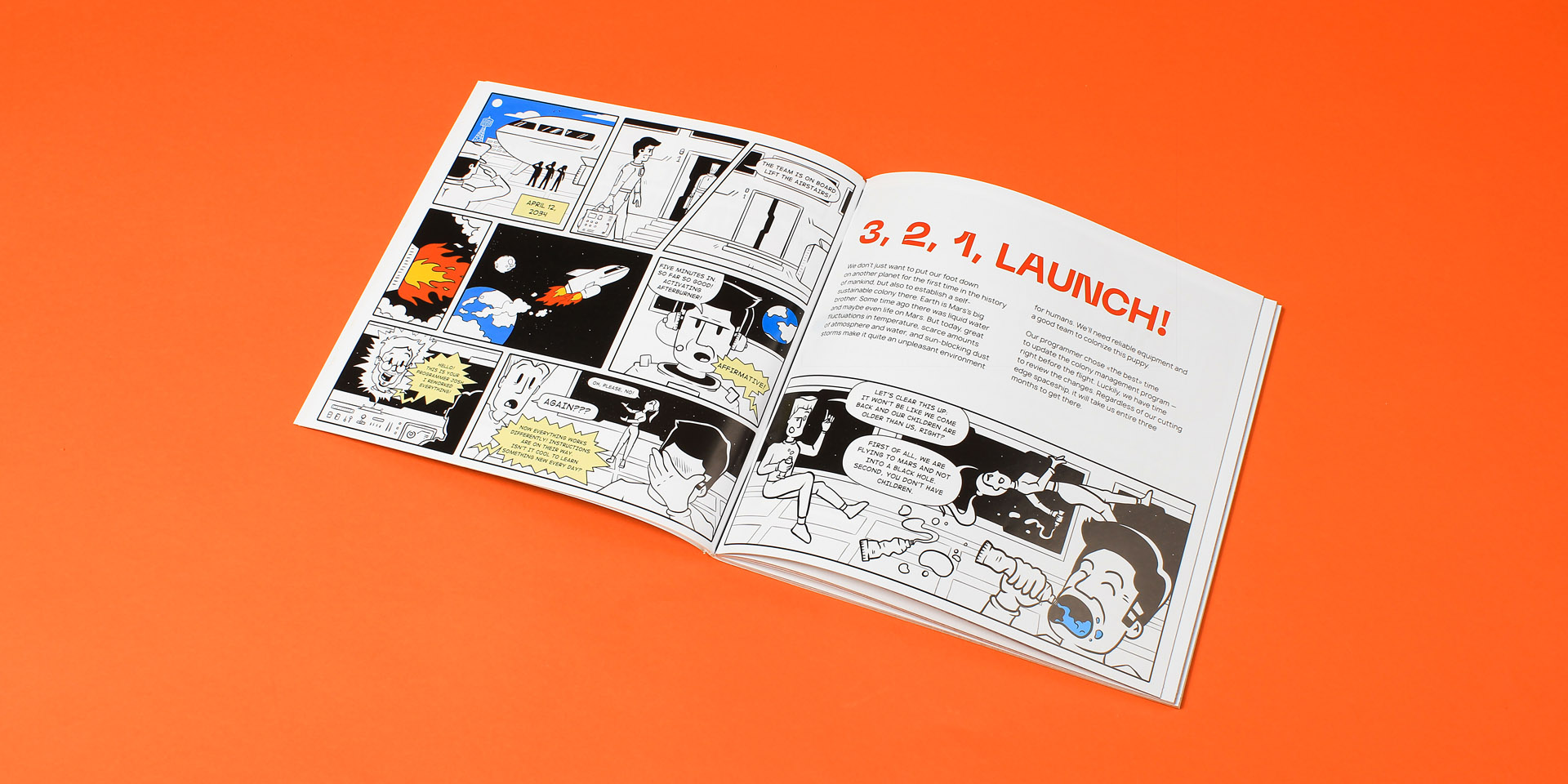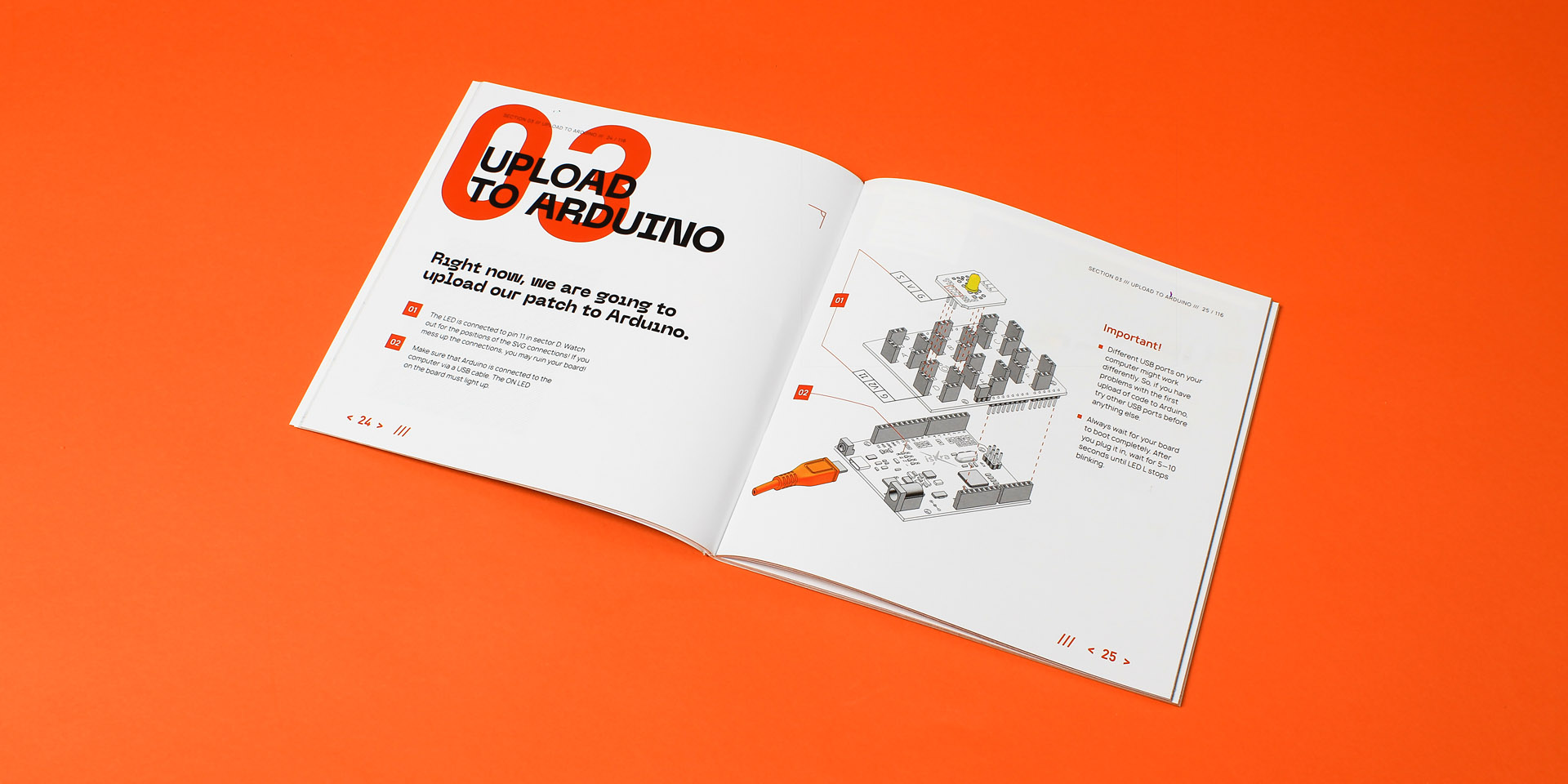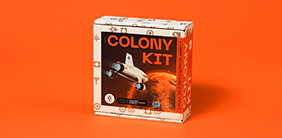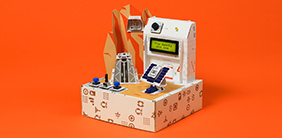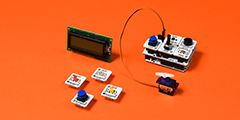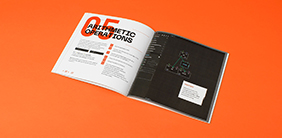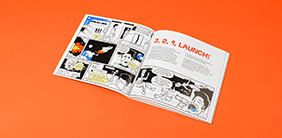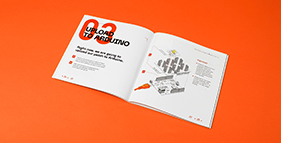 15% Off
Subscribe to our newsletter and get a 15% discount coupon on Amazon for our products
Set up your own martian colony
It is soon enough that Humanity will start expanding beyond Earth. You better get ready! With this Kit, you will learn how to program an Arduino microcontroller in XOD visual programming language and use simple electronic devices. Get through 18 projects, assemble a nice interactive colony miniature, and you will be one step closer to becoming a real extraterrestrial engineer-warrior.
The hardware is not that hard
The central processor unit of your colony is the Iskra Neo microcontroller. It is an Arduino-like controller that is compatible with Arduino modules, shields, and other expansions. This would become handy in your future projects.
The Kit itself contains LED modules, buttons, several sensors, an LCD, a servo and, the Slot Shield expansion board, etc. We designed the modules to minimize wiring and to get rid of soldering while assembling devices. Just plug them into the Slot Shield or connect them via a three-wire cable, and it's ready to use.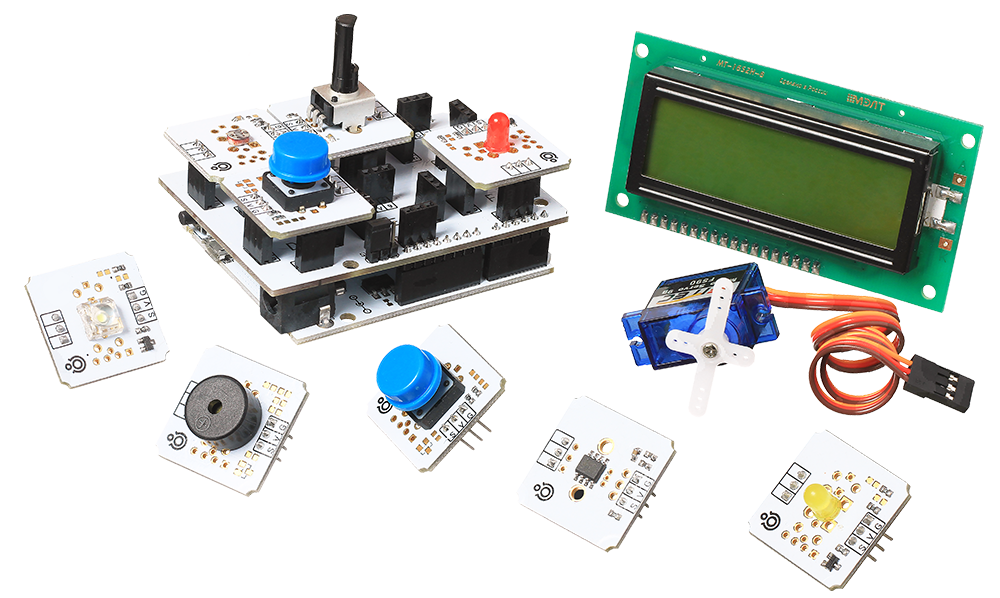 Programming in XOD is simple
Normally you'd have to learn how to code in C++ language in order to make your microcontroller do something. That is not as complicated as it sounds, but still, it's quite an effort and a questionable amount of fun. XOD visual programming language is an intuitive and simple alternative. Drag and drop the nodes that represent certain devices or actions, make a few tweaks, and connect them in the right order — that's it.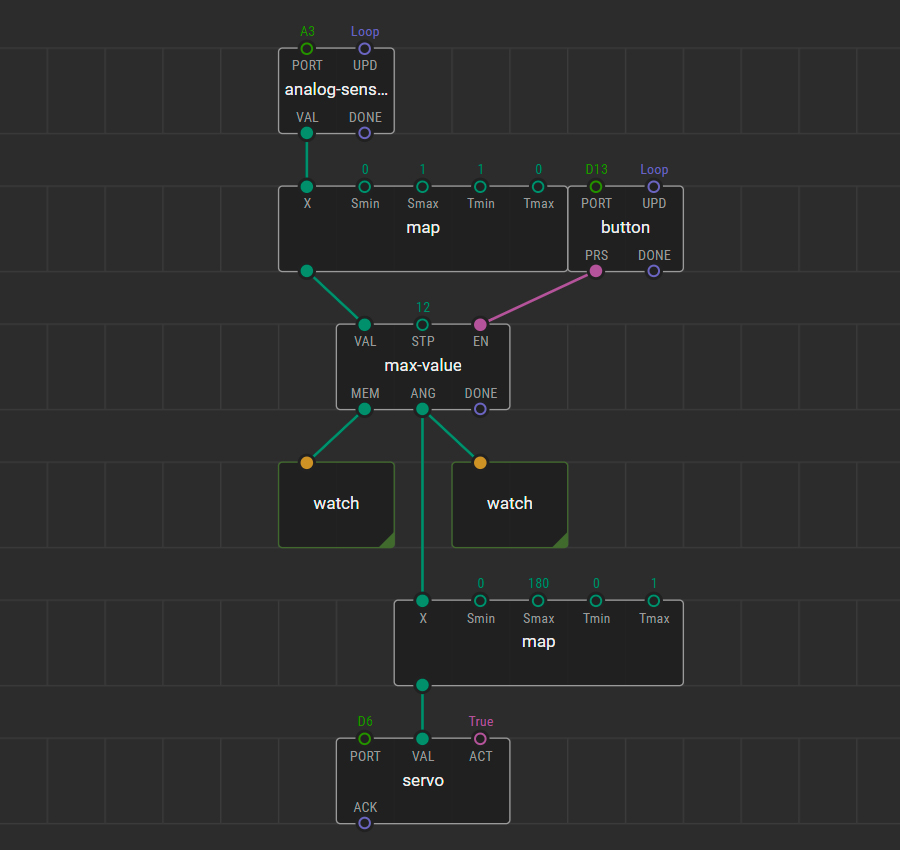 User guide is fun and clear
No more boring longreads and schoolish textbooks. The manuals we make are better than that. The book inside the kit contains not only detailed, understandable, and yet brief instructions for every step but also an epic comic book story about brave astronauts trying to survive when everything goes wrong. The Red Planet is full of surprises...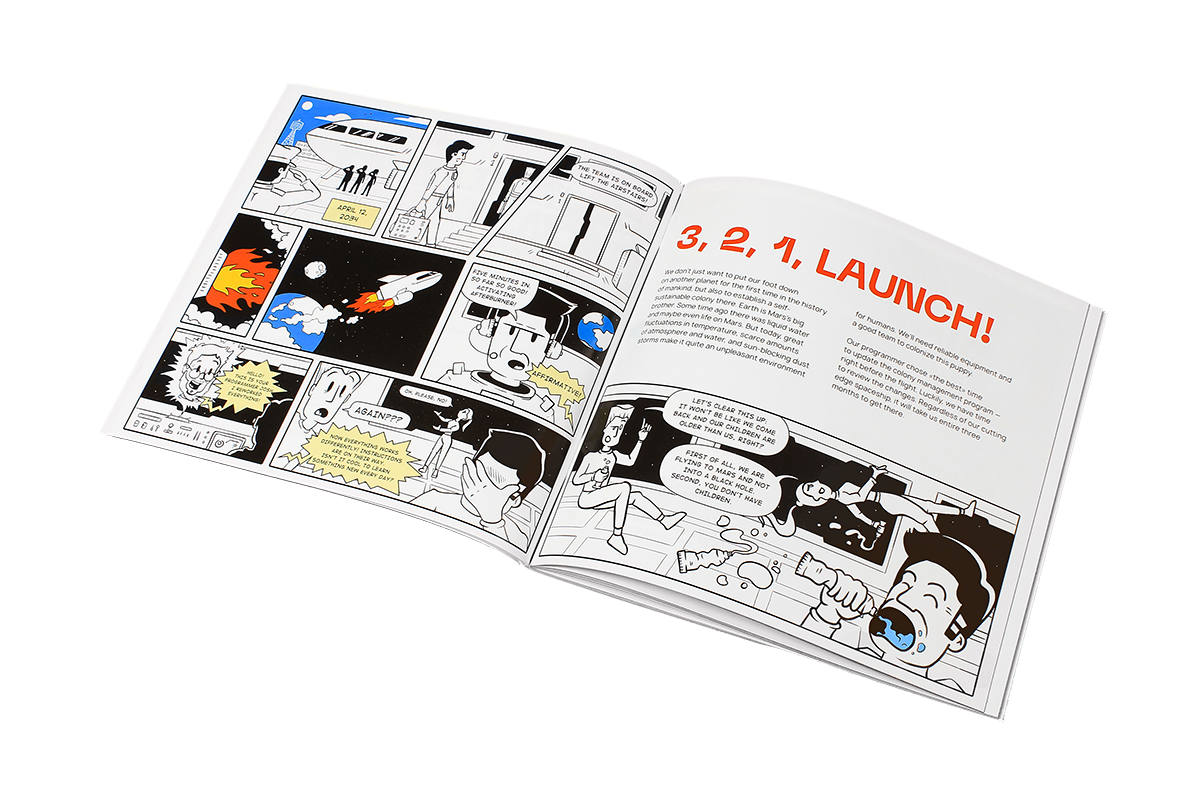 It won't be easy up there on Mars
Humanity starts a new chapter: the colonization of another planet is not a piece of cake in any way. So you are doomed to adventure. Ready to try to become a true Hero?
A day on Mars is 39 minutes longer than on Earth, so it would be easier to get in time everywhere. But don't quote us on that.
Fear and Horror — that's how the names of Mars's satellites translate from Latin. Indeed not quite hospitably.
The temperature jumps between -150 and 20 °C. So you better leave your swimming trunks behind.
The force of gravity is three times less on Mars, but the thoughts are still heavy.
It was proven that there had been water on Mars, but it all got frozen. Just like in Canada.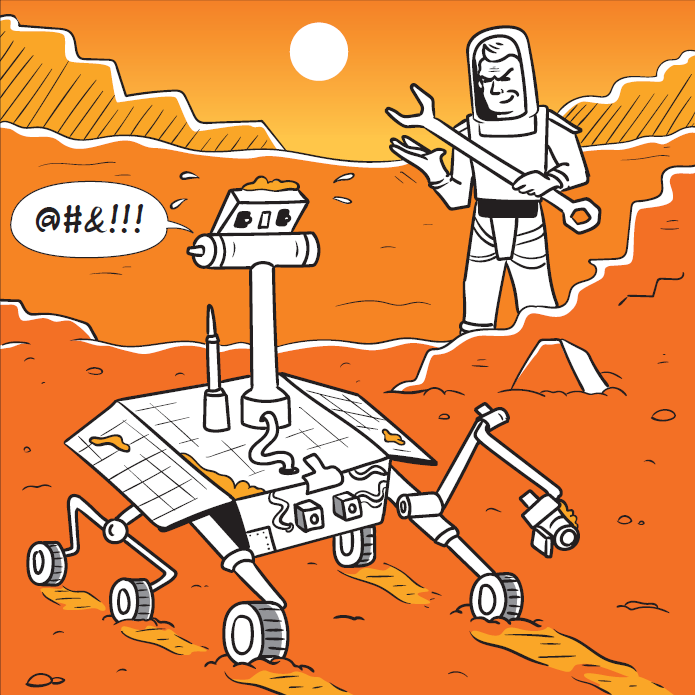 What's inside
Iskra Neo microcontroller
Troyka Slot expansion board
LCD-display
Servo
Luminosity sensor

Thermometer
Buzzer
Buttons ×2
Potentiometer
LEDs ×3

The book
Parts for the colony construction
Nice funny stickers with comic book characters
Micro-USB cable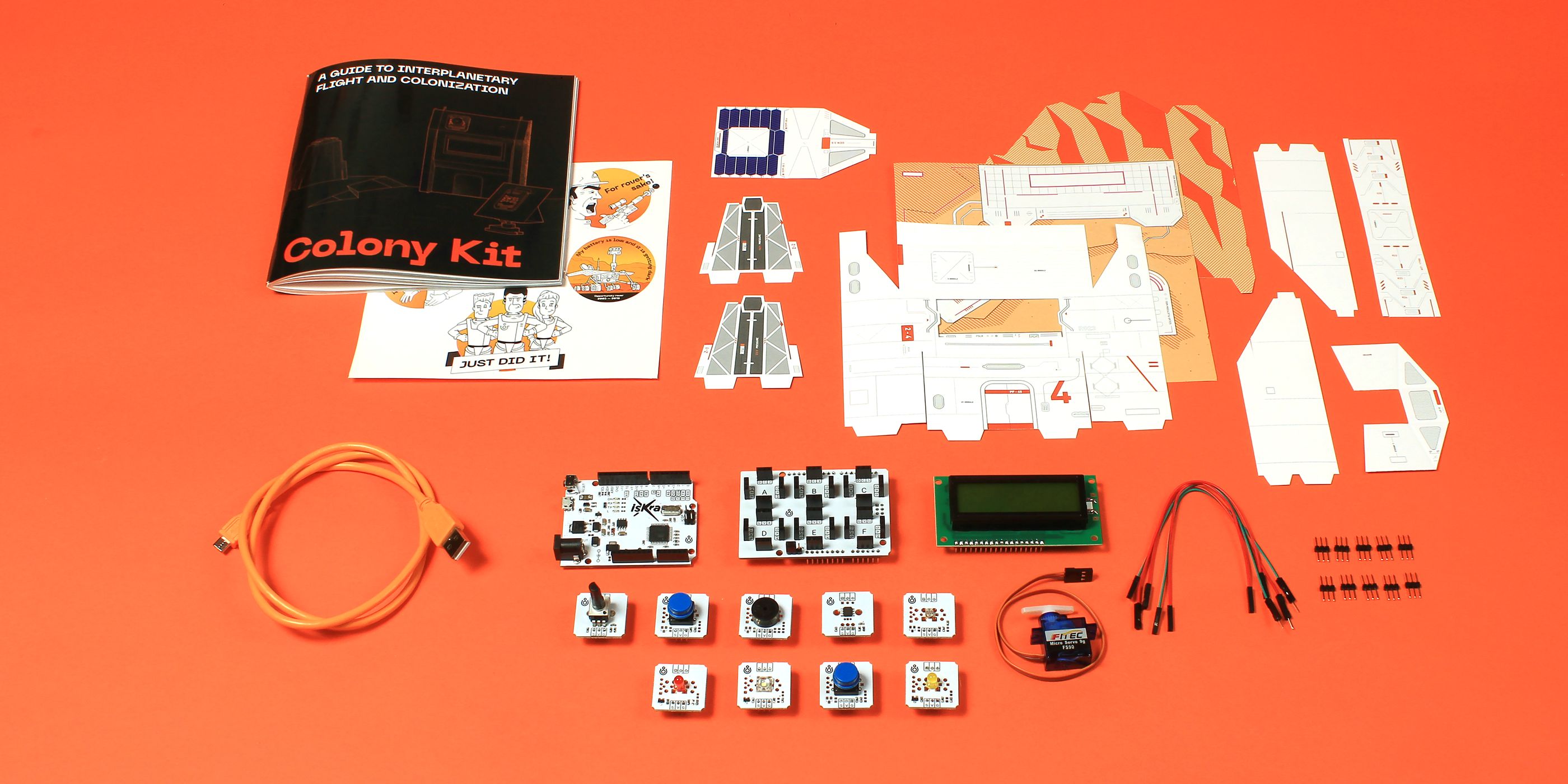 RoHS compliant
Colony Kit's hardware does not contain lead, so it is safe for children. It also won't poison the rivers one day it would be wasted.